ELIX Systems provides turn-key design services & prototyping manufacturing for life critical electronics systems with an emphasis on video and vision processing and flying vehicles and devices.
Elix Systems was created in 2020 by an experienced engineering team who shared a passion for autonomous flying vehicles.
The seasoned engineering team leverages their solid background in video processing, security and human machine interface to develop electronics systems for highly demanding industries such as avionics and medical.
Based in Lausanne, ELIX Systems has expertise in:
✔️ complex electronics design & prototyping (DO-173)
✔️ FPGA development and verification (DO-254)
✔️ embedded software development
✔️ complex engineering project management
We are glad to have them in our network since 2019.
Learn more about ELIX Systems : www.elix.swiss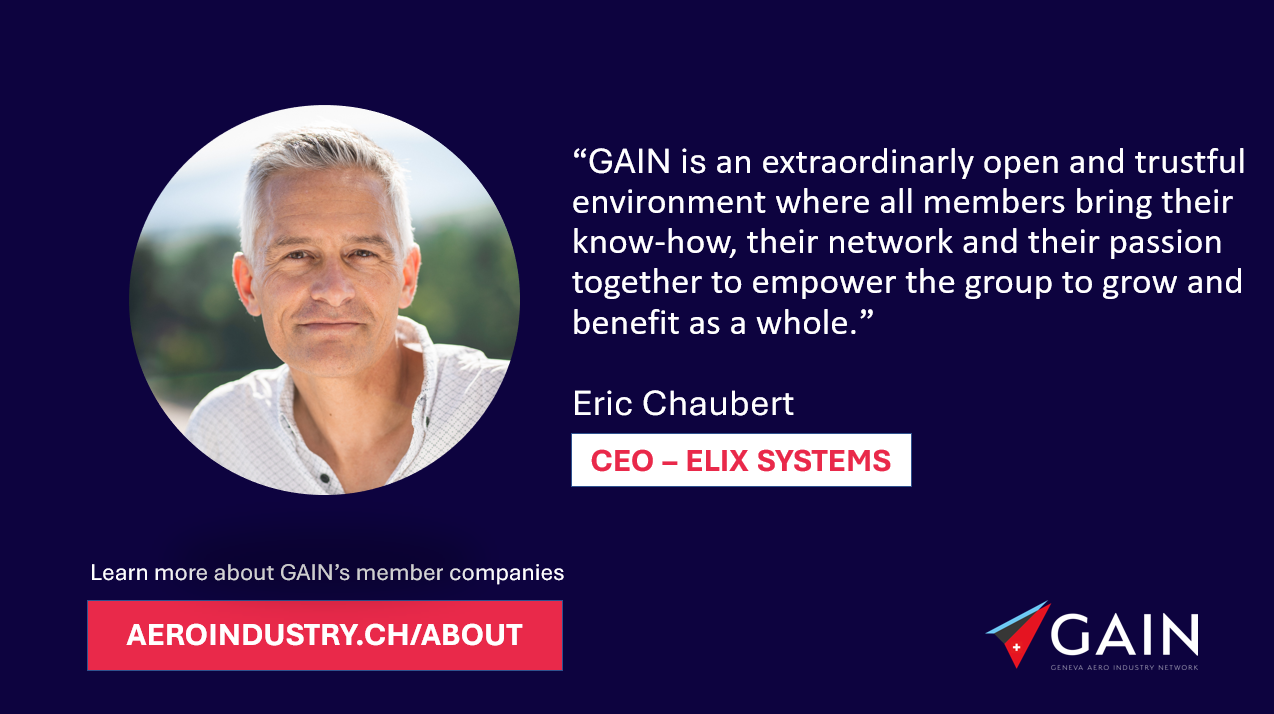 Eric Chaubert, CEO of ELIX Systems and Head of the Business Committee of GAIN
▪️ Eric, what are you passionate about ?
Socialising and exploring.
On the social side that translate into passion of wine, gastronomy and all human activities relating to it especially friends and family.
In exploring that translate into travel and sports, my latest sport passion being Kite since 3 years with intense exploration of connected world places.
▪️ What do you work on ?
Video processing electronic systems aimed to vehicles and medial applications.
▪️ Why did you decide to join GAIN ?
To join a group of companies and passionate individuals that seek for excellence in the aeronautic and aerospace application and strengthen our common capabilities and capture markets together.
▪️ What do you like the most about it ?
An extraordinarly open and trustful environment were all members bring their know-how, their network and their passion together to empower the group to grow and benefit as a whole. 

💡 Learn more about our members, the core players of the Swiss aerospace industry !