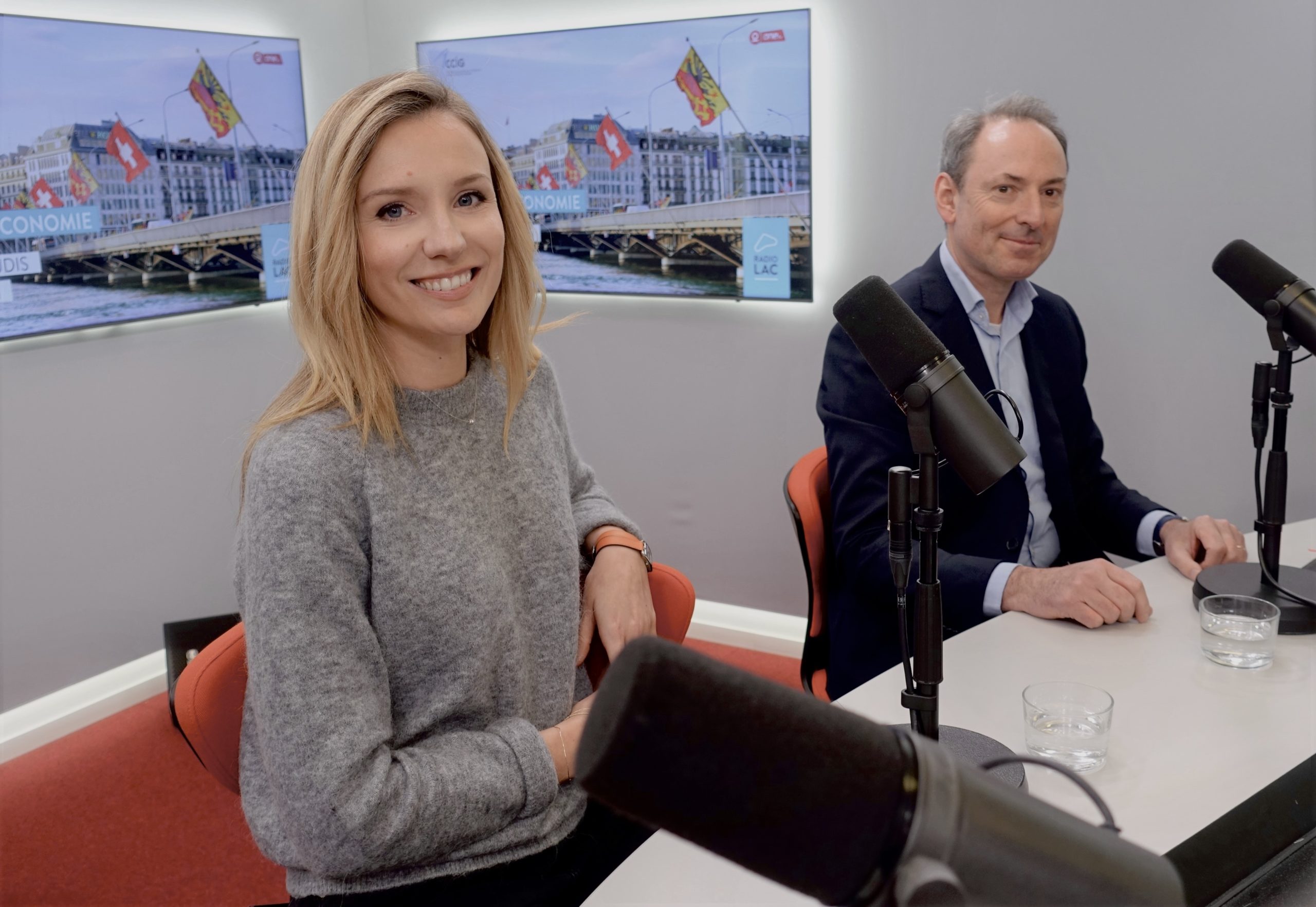 GAIN has led many projects with successful and innovative aerospace companies for more than 3 years – with great results!
Listen to what Gillet Vincent, CEO of Kugler Bimetal SA and GAIN's Head of the Decarbonization Committee, and our Secretary General Fanny Randanne have to say about the future of the aerospace industry.
Listen to the Radio Lac podcasts :
Launched in June 2017, GAIN is a Western Switzerland nonprofit organization gathering 12 companies operating in the aviation, defense and space markets. Its core purpose is to contribute to a safer and more sustainable world.  
To this end, GAIN's action is divided into three goals:
Develop collaborative projects between its members by capitalizing on strengths, encouraging new ideas and know-how transfer, and creating cross-functional working groups
Promote the aerospace sector through the participation in international and national trade shows and events for strengthening our industry's footprint on regional and international level ; the organization of conferences, seminars, workshops and activities highlighting the Western Switzerland aerospace industry ; and communication activities towards the mass media, politicians and public authorities
Foster collective intelligence by supporting knowledge-sharing, data, networks and skills to find fresh perspectives and come up with innovative solutions.
GAIN designs, manufactures, and delivers innovative Swiss aeronautic solutions for customers on a global scale.
Exploring how Swiss aerospace companies can contribute to a safer and more sustainable world
We aim to offer a portfolio of projects that evolve with member's needs. We strive to create projects that are right for aerospace companies and that contribute to the common interest. This guides the choices we make today and shapes our portfolio for tomorrow – whether through quality product, innovation, decarbonization, business or partnership.
In 2021, we focused our energy and resources on the development of new projects. This is why we launched two new Committees: the Innovation Committee which aims to work on Drones and Hydrogen produced by GAIN member companies; and the Decarbonized Committee, which mainly works on the way GAIN members can reduce their carbon impact on their production and services for a more sustainable world.
In addition, throughout the year, knowing that significant work depends on collaboration, we built partnerships with various actors from the aerospace industry. We organized visits and virtual meetings with the major aircraft manufacturers so they could see the industrial capabilities of GAIN. We also wanted to extend GAIN to other leading aerospace companies in Western Switzerland.
Will you be the next companie to join this unique plateform?