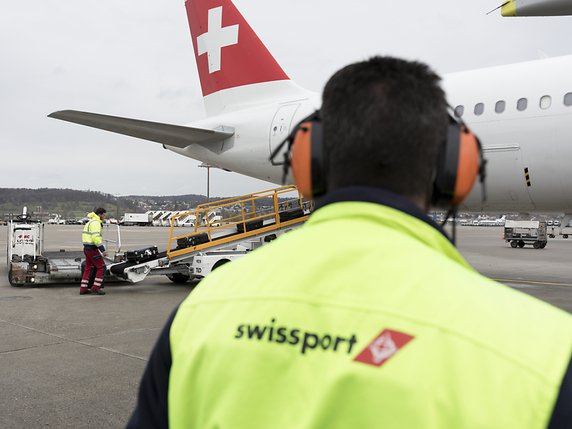 Swissport International Ltd. Station Geneva is the global leader in airport ground services and air cargo handling, both based on revenue and the number of airports served.
The company has been serving airlines at Geneva Airport since 1997.
In 2020, Swissport International AG provided best-in-class airport ground services for some 82 million airline passengers and handled roughly 4.1 million tons of air freight at 116 cargo warehouses worldwide. Several of its warehouses have been certified for pharmaceutical logistics by IATA's CEIV Pharma and by the British MHRA. In 2019, the world's leader in airport ground services and air cargo handling, with currently around 45,000 employees, achieved operating revenue of 3.13 billion euros. Swissport was active at 269 airports in 47 countries on six continents at the end of 2020.
Swissport provides services in:
Check-in and Gate
Passenger Mobility
Lounge Hospitality
Executive Aviation
Security Services
Lost & Found
We are glad to have them in our network since 2020.
Learn more about Swissport : www.swissport.com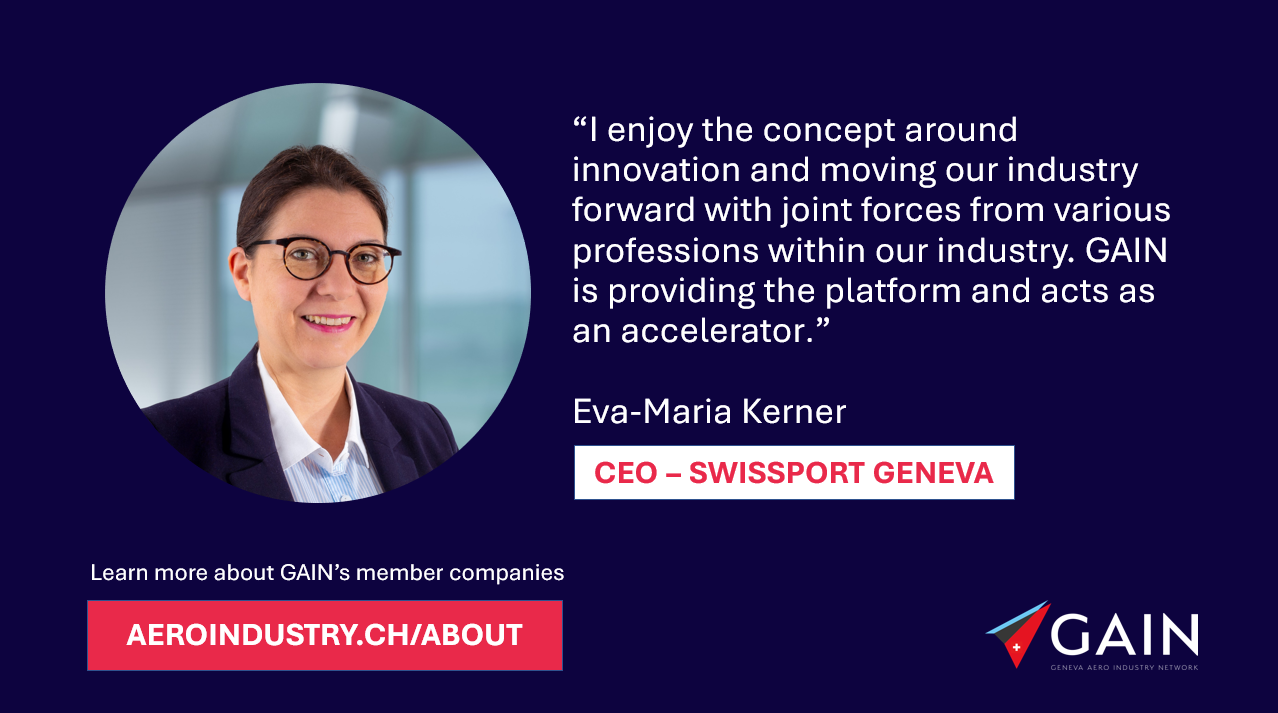 Eva-Maria Kerner, CEO of Swissport International Ltd., station Geneva
▪️ Eva-Maria, what are you passionate about ?
I am passionate about travelling and working for Swissport at Geneva Airport provides me with an internationally minded and travel-oriented work environment every day. I am also into innovation, and I am proud that our Swissport Geneva team has launched a new bag pickup at home service this year in collaboration with Swiss International Airlines and Airport.
▪️ What do you work on ?
Due to the continuous development of aviation and customer needs, we are constantly adapting our way of working. Most recently with the structural changes taking place as a result of the pandemic. Within GAIN I am working on sustainable development, called Swiss Triple Impact. The GAIN members are measuring and aiming on improving the social and environmental impact of their respective companies.
▪️ Why did you decide to join GAIN ?
GAIN is a great opportunity to exchange with leaders from the aerospace industry and to promote our actions to a larger audience. 
▪️ What do you like the most about it ?
I enjoy the concept around innovation and moving our industry forward with joint forces from various professions within our industry. GAIN is providing the platform and acts as an accelerator. 
💡 Learn more about our members, the core players of the Swiss aerospace industry !